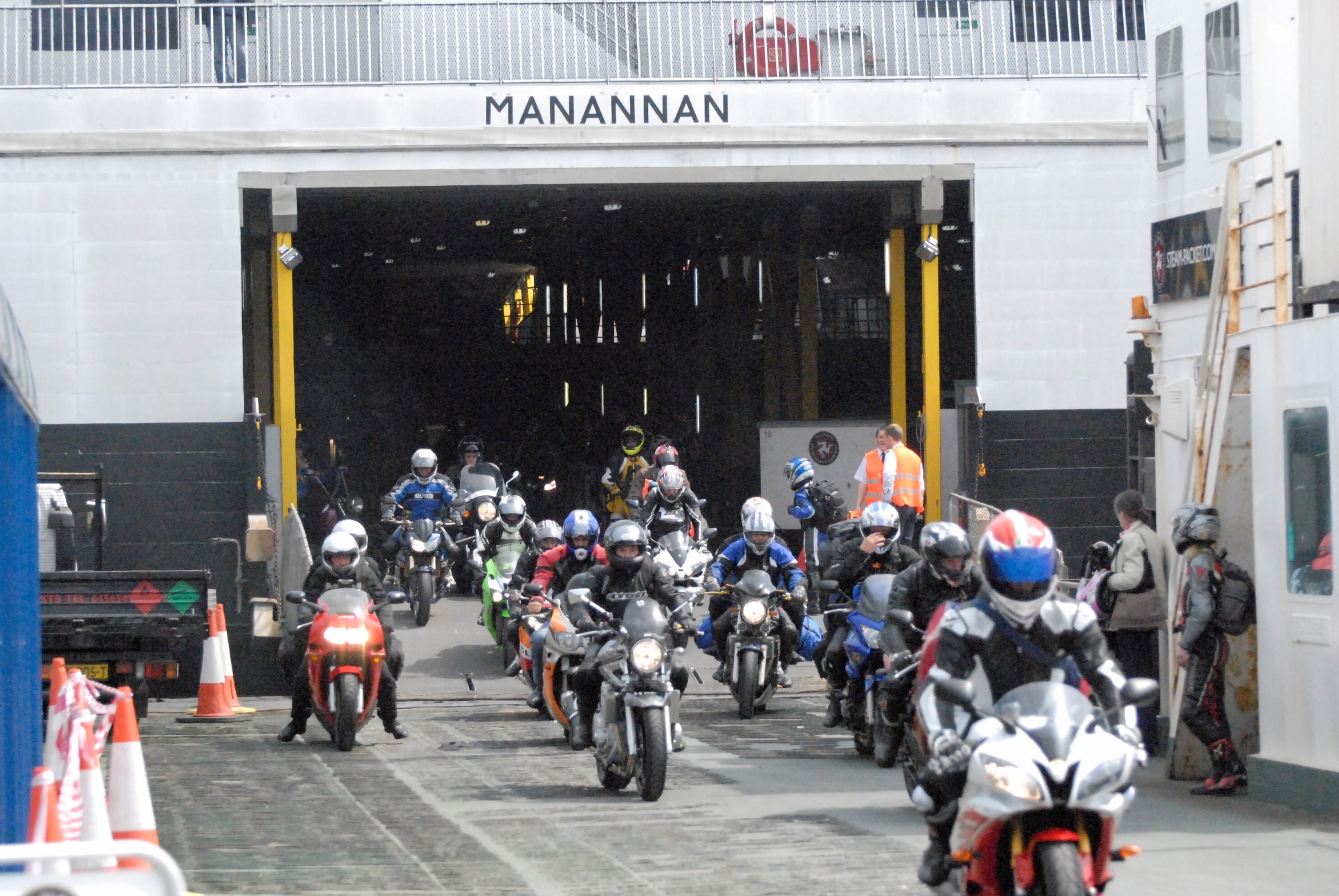 27 June 2016
The Isle of Man Steam Packet Company handled a record-breaking number of bookings when reservations opened for the 2017 TT festival on Monday 30th May . 
The Company started taking reservations at 8.30am and within 10 hours had completed more than 3,500 bookings, a 7 per cent increase on the same day in 2015, which was the previous record high.
By 6.30pm more than 9,700 passengers had been booked to travel, up almost 1,000 on 2015. The number of motorcycles booked also increased, to 4,755.
Online bookings were up 11% on last year, with more than 2,000 made through www.steam-packet.com, while 1,523 reservations were made by phone or in person.
The Steam Packet Company Reservations Office and phone lines were fully staffed throughout the day, with extra staff brought in to help deal with the anticipated demand and a team in Liverpool also answering calls. Staff handled 1,013 calls, more than double the number of calls handled on a normal Monday.
Isle of Man Steam Packet Company Chief Executive Mark Woodward said:
'I would like to pay tribute to all our staff who worked flat-out throughout the day to assist as many TT fans as possible to secure their travel for the 2017 TT. 
'Once again we experienced an increase in bookings compared with the same time last year, which is testament to the continued growth in popularity of the TT. Our substantial investment in the removable mezzanine deck on Manannan last year, and continued charter of MV Arrow, have helped us meet the increased demand for space for motorcycles in particular and has also helped compensate for a lack of suitable charter vessels for the TT period.
'By bringing in additional staff where possible and by investing significantly in making our online booking system more robust we have made considerable steps forward in meeting demand. 
'Despite the volume of reservations we have already handled, there are still places on sailings to the Isle of Man during the 2017 TT, so it is worth checking on line or with our reservations team.'
 PDMS developed the reservation system and content management system behind the Isle of Man Steam Packet's customer facing website.