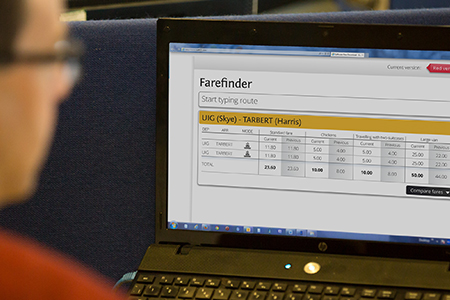 Manage complex ferry fares using our flexible modelling solution
PDMS have recently launched a new online system to help ferry operators model complex fares structures. Our easy to use software replaces complicated Excel spreadsheets with a more user friendly, secure and scalable solution. You can quickly create and store different versions of fares information, create new routes and fares and run "what if" scenario testing. The software is flexible to accommodate a wide range of standard and non-standard fare types.
The fares modelling system is provided on a fully managed basis which means you don't need to worry about infrastructure, security or business continuity.