13 October 2014
PDMS Directors David Stickland and Derek Rae have just returned from Vancouver, at the 39th Annual Interferry Conference. Interferry is the only shipping association representing the ferry industry worldwide and the event brought together the largest marine transport providers and suppliers in the world.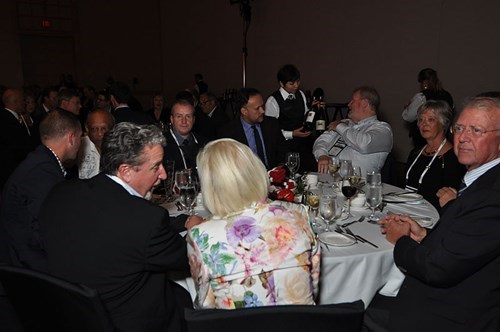 This was the first time that PDMS has attended the conference, which boasted nearly 300 delegates, providing an excellent opportunity to explore new ideas and markets, strategies and of course technologies. With PDMS' ferry ticketing and ferry reservations software, the conference was also a great platform from which to network, discuss product benefits and latest developments.
Interferry Conference 2014
Highlights of the conference included a report from SEO Len Roueche on his nomination to a new UN high level advisory group on sustainable transport, and the Executive Director for European Union and IMO affairs Johan Roos's comment on breakthrough EU ferry operator funding for emission control. Other sessions included panel discussions on developments in Latin America and the Caribbean, retail and customer service, human safety, subsidies and governance, on board revenue opportunities and the future of ro-pax shipping.
PDMS' attendance at the conference came just a month after the announcement of an agreement for PDMS' UK subsidiary, Professional Data Management Services (UK) Limited, to acquire certain parts of the business and assets of Maxima Information Group Limited, a subsidiary company within the Castleton Technology group of companies. In a deal worth approaching £1 million, the acquisition related to the ERP, payroll software, and ferry ticketing business.