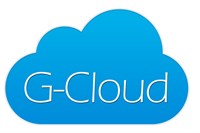 01 December 2015
PDMS are pleased to announce that our Intergrated Smart Ticketing Solution, a robust solution for remote, demanding and complex transport services, is now available through the UK Government's G-Cloud framework, also known as the Digital Marketplace.
The government's G-Cloud framework aims to redefine the way the public sector procures and operates in ICT.  The UK Government's programme adopts cloud-based services and covers the processes of buying, managing and using cloud services.  The G-Cloud Digital Marketplace was introduced as a framework to provide public sector organisations access to cloud systems with confidence that their data is protected.  By providing a government marketplace of pre-vetted suppliers, the Digital Marketplace offers a procurement resource for the public sector to use and cut down on the restrictive and lengthy processes often involved in contracting digital services.
PDMS works extensively with local and UK Government organisations to deliver digital transformation through secure and scalable web based systems.  Having worked with a number of clients through G-Cloud, including the University of the West of Scotland, PDMS' proven track record maintains the G-Cloud values.
PDMS on G-Cloud
PDMS will be providing services available via the Digital Marketplace in the following categories:
Infrastructure as a Service (IaaS)
Software as a Service (SaaS)
Specialist Cloud Services (SCS)
The services being offered are:
MARIS - our international ship registry solution to manage vessels and seafarers
Integrated Smart Ticketing Solution - our robust solution for remote, demanding and complex transport services
PDMS Employed - for connecting employment, education and skills
Doxshare - for controlling and sharing key documents
Hosting and Managed Service
Cloud Compute Hosting Service
Software development for Cloud Integration and Implementation
PDMS has been an approved supplier for all 7 previous iterations of the Government's cloud G-Cloud framework, originally launched in 2012. We endeavour to continue offering the most flexible and reliable service to all of our clients.
Purchasing via the G-Cloud
To find out about the process of buying, managing and using cloud services through the G-Cloud, you can download our 'Guide to everything you needed to know about the G-Cloud and the Digital Marketplace - a guide for public sector organisations'.