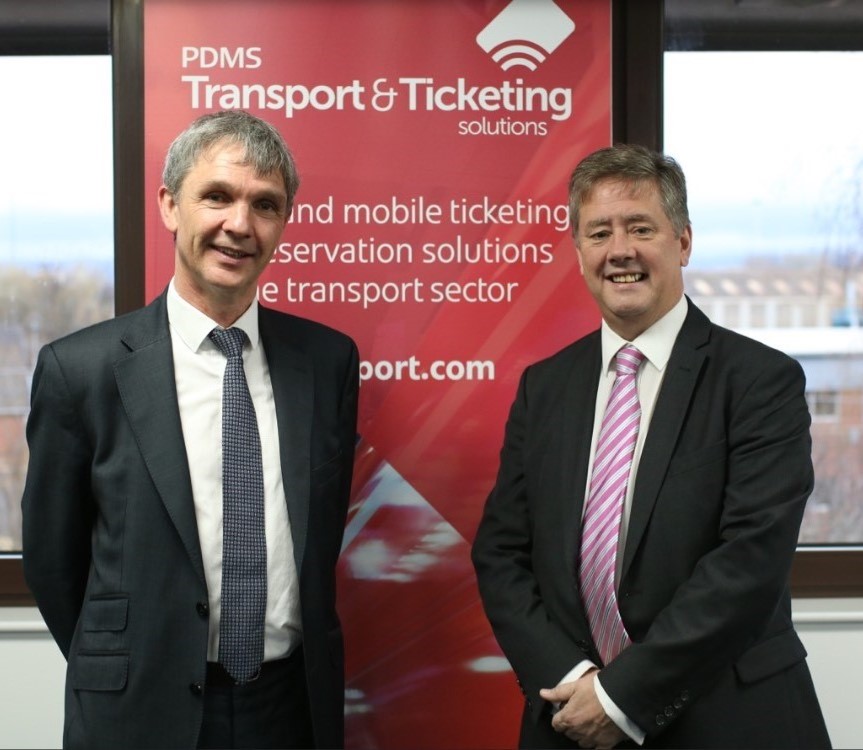 12 December 2017
PDMS was delighted to welcome Mr Keith Brown MSP, Cabinet Secretary for Economy, Jobs and Fair Work, to an event, on the 6th December, to mark the official opening of the company's new offices in Academy Park, Glasgow.
PDMS, a software solutions and services company, first opened an operation in Scotland in 2013 when they originally set up in the Hub in Pacific Quay.  Following further growth and a significant acquisition in Scotland, PDMS had outgrown their existing office accommodation and were looking for new premises in which to accommodate their growing workforce. 
The opening was attended by PDMS employees, customers and partners and included a tour of the company's new office building located in Academy Park.  During the event, PDMS also gave a demo of their latest ITSO mobile, smart card ticketing solution which will shortly be rolled out on Scotland's ferries.
Speaking at the event, Economy Secretary Keith Brown said: ""PDMS' new office and the new jobs being created demonstrate the company's vision to go from strength to strength, increasing its footprint domestically and making its mark globally. I look forward to hearing of more achievements going forwards, and I wish the whole team at PDMS every success for the future."
During the opening, Chris Gledhill, Managing Director explained that the Glasgow office was going to be the focal point for digital transformation initiatives - focusing on developing the skills to fully realise the social and productivity opportunities of digital technology.
David Stickland, Commercial Director of PDMS Transport & Ticketing added: "We are grateful for the fantastic support we've received from Scottish Enterprise who have helped us to expand into new international markets and to invest in strategic new products and services".
From the new office at Academy Park, the Glasgow team serve local clients including Calmac Ferries, Fife Council and the University of the West of Scotland, as well as overseas customers.