16 December 2014
The Isle of Man Steam Packet Company (Steam Packet) provides a vital and unique service to the Isle of Man, servicing public and commercial travel. The company carries around 600,000 passengers and 170,000 cars and motorcycles every year, connecting the Isle of Man to Heysham, Liverpool, Belfast and Dublin. With 75% of the Steam Packet's customers choosing to book online, the company recognised that they needed to invest in a more up to date online booking and integrated business system with one single, stable and secure platform to manage both internal and external requirements.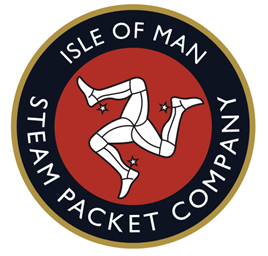 In November 2013, phase I of this bespoke project was completed, updating the Steam Packet's public facing website and back office reservations system, with the companies' Chief Executive Mark Woodward commenting, "We are delighted to be working with PDMS, a highly respected business with a strong reputation".
During this first phase, the website was rebuilt, as was its interface to the reservations system, allowing for a completely bespoke website solution, offering secure online payment processing which is hosted by PDMS. This phase also consolidated all previous systems, improving reservations performance and reducing user errors, whilst also enhancing customer service through flexible customer contact functionality.
PDMS are now delighted to announce an update to the project, as phase II is well underway and is due for completion in 2015. This final phase aims to replace the legacy reservations back office, consolidate existing systems and migrate data onto PDMS' FoundationsTM platform, which will result in significant operational efficiencies, commercial flexibility and positive return on investment.
Phase II also covers: 
The provision of modern vessel, pricing and timetable functionality
Modernisation of the reservation system to support online, telephone and over the counter bookings, amendments and transfers
Completion of the updated card payment security
Replacement of travel agent interface with a new and improved version
Capability for greater throughput during busy periods
To view the full case study on this project and ongoing updates, you can visit our PDMS Maritime website.
For more information on our additional services such as software development, please visit our Support page.