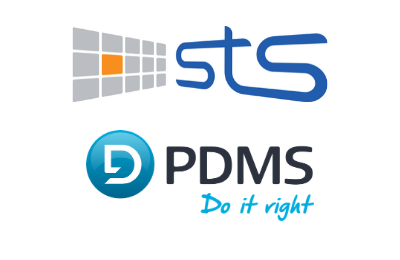 24 October 2019
PDMS has partnered with STS, a payments acceptance software specialist to deliver enhanced payments acceptance solutions for ferry and transportation operators. Merchants and consumers will benefit from an integrated mobile solution that supports Chip and PIN, contactless and NFC payments on-board ferries, at ticket offices and in environments without reliable telecommunication links. The joint solution delivers greater choice, an improved user experience, faster transaction times and strengthened security.
As part of the partnership, STS's advanced G8 payments application, that separates payments processing logic from a point of sale application, has been integrated into our Compass ferry reservation and ticketing system. Compass is in use in the Scottish highlands and islands, the Isle of Man, Seychelles and Bahamas and incorporates over twenty years of transportation experience. The joint solution connects to the Worldpay payment gateway as part of the earlier announced STS Worldpay travel and transportation strategic alliance.
"Consumers are looking for maximum choice and a reliable service when buying tickets, food, drinks and gifts before departure and during their journey. Equally, ancillary revenue streams are critical for ferry operators." said David Stickland, Director at PDMS, "Payment preferences are undergoing rapid change and processing has become incredibly complex, that is why we are delighted to be partnering with such a highly respected payments specialist as STS."
"Accepting payments on board ferries and cruise ships brings many new challenges not faced by high street retailers" said Steve Turner, CEO of STS. "These relate to infrastructure, communication and resilience issues as well as bespoke functionality. Off-line PIN verification, deferred authorisation, forced acceptance, transaction batch support, remote device management and international aspects related to multi-country, currency and language all have to be delivered."
The joint PDMS/STS solution uses Android tablets and Ingenico iSMP card readers. G8 is installed locally on the point of sale so that card payments can be accepted even if online connection to the acquirer is not possible. Security is strengthened by the inclusion of Point-to-Point Encryption reducing the opportunity for card details to be stolen by criminals.
Learn more
For more information about STS, please click here