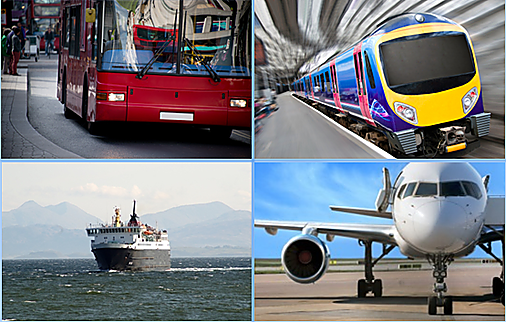 25 May 2016
PDMS are delighted to be sponsoring this event next month in Edinburgh, following on from the success of their 'What's Next' conference earlier this year.  This event, now in its 3rd year, will focus on a five-year transport agenda across all modes for the new Scottish Government, and provide a platform for stakeholders in Scottish transport and related industries.  It will also address the strategic role and importance of transport in Scotland.  
PDMS attended the Scottish Passenger Transport Excellence  'What's Next' conference in February, where Scottish passenger transport representatives discussed the challenges and opportunities facing the transport industry in Scotland, in terms of passenger expectations and services that digital opportunities will impact.  Topics discussed were smart ticketing, reliability, safety, concessionary travel, low carbon and sustainability, and door to door transport.
One of the speakers, Dan Schoenhofen, project manager at Scottish Passenger Transport said, "Increasing choice for passengers is key to improving passenger transport in Scotland, we need to reduce and remove barriers and find ways to work together to ensure that journeys become as easy and simple as possible for passengers whether they use transport for work or leisure.
"In Subway, our customers already know the benefits of our Smartcard tap-on, tap-off travel with capped fares and off-site top-ups via Payzone outlets.
"Convenience, connectivity and ease of movement are key drivers towards efficient, smart cities of the future.  That's why it is important that we recognise the opportunities and embrace emerging technologies."